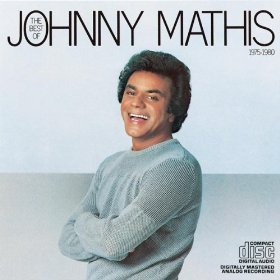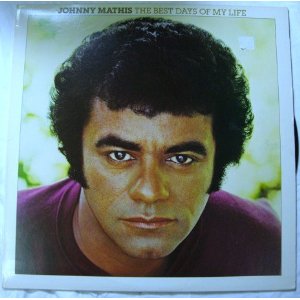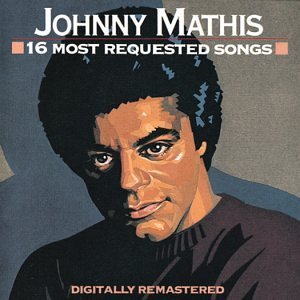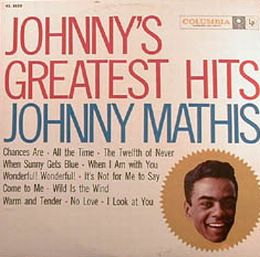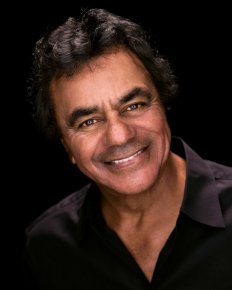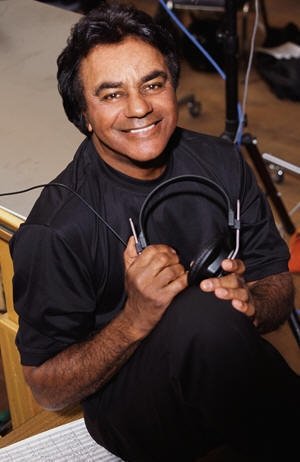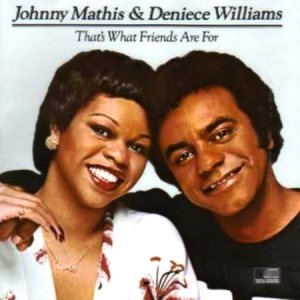 It is my pleasure to present
on
The Harmony Street Show
my Interview with
the Incomparable Pop Legend
one of my Heros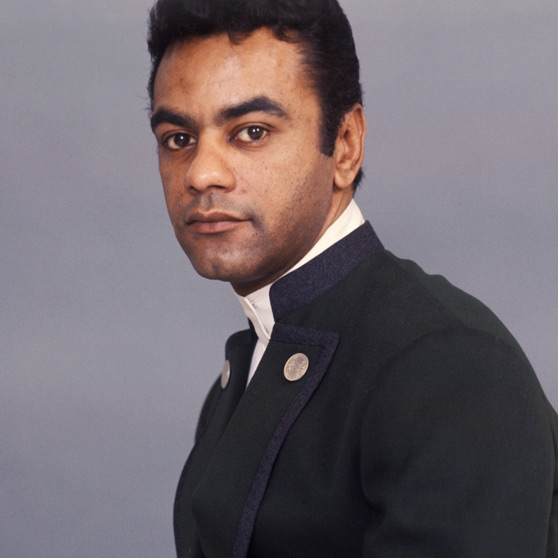 Biography



The fourth of seven children, John Royce Mathis was born on September 30, 1935 in Gilmer, Texas to Clem and Mildred Mathis. As a small boy, the family moved to Post Street in San Francisco. It was there that he learned an appreciation of music from his father who taught him his first song, "My Blue Heaven". At age eight, his father purchased an old upright piano for $25. When he brought it home, it wouldn't fit through the front door. So that evening, Johnny stayed up all night to watch his father dismantle the piano, get it into the small living room of their basement apartment and then reassemble it. Clem Mathis, who worked briefly as a musician back in Texas playing the piano and singing on stage, would continue to teach his son many songs and routines. Johnny had proven to be the most eager of the children to learn all about music. He sang in the church choir, school functions, community events, for visitors in their home as well as amateur shows in the San Francisco area.

Johnny was 13 years old when Clem took him to see Connie Cox, a Bay Area voice teacher, who agreed to take on the youngster in exchange for his doing odd jobs around her house. Johnny studied with Connie for six years learning vocal scales and exercises, voice production, classical and operatic skills.

At George Washington High School, Johnny was known not only for his singing ability but his athleticism as well. He became a star athlete on the track and field team as a high jumper and hurdler and played on the basketball team.

In 1954, Johnny enrolled at San Francisco State College with the intention of being an English and Physical Education teacher. While there, Johnny set a high jump record of 6'-5 1/2". This is still on the College's Top 15 list and was only two inches short of the Olympic record of the time. Just as when he was in high school, Johnny's name was frequently mentioned in the sports sections of the Northern California newspapers. He was often referred to as "the best all-around athlete to come out of the San Francisco Bay Area".

A fellow student, whose sextet was working at the Black Hawk nightclub, brought Johnny in for a Sunday afternoon jam session. It was at the Black Hawk that Helen Noga, co-owner of the club, first heard him sing. She decided that she wanted to manage his career.

In early September of 1955, Johnny landed a job singing weekends at Ann Dee's 440 Club. After repeated attempts, Helen convinced George Avakian, then head of Jazz A&R at Columbia, to see him. Avakian came to the club, heard Johnny sing and sent the now famous telegram to his record company: "Have found phenomenal 19 year old boy who could go all the way. Send blank contracts."

Avakian left for New York after telling Johnny that he would eventually send for him. Johnny continued his studies at San Francisco State and gained additional fame as a high jumper. In early 1956, Johnny was asked to attend the trials for the 1956 Olympic teams that would travel to Melbourne, Australia that summer. At the same time, Columbia Records requested that Johnny come to New York to start arrangements for his first recording session. Clem helped his son decide that his future and best interests were with the recording company. So, Johnny gave up his chance to become a member of the USA Olympic Team. He went to New York to record his first album in March of 1956.

The first album was a collection of jazz oriented renditions of popular standards entitled: Johnny Mathis: A New Sound In Popular Song. It included jazz musicians Gil Evans, John Lewis and Teo Macero and songs like "Angel Eyes", "Easy to Love" and "Babalu". The album enjoyed only moderate success because jazz vocal albums were not good sellers. Nevertheless, Johnny remained in New York and landed bookings at some of the leading nightclubs such as the Village Vanguard, The Blue Angel and Basin Street East.

Soon, Columbia placed Johnny under the supervision of producer Mitch Miller. Mitch favored using Johnny's voice to sing soft, romantic ballads. At his second recording session, in the fall of 1956, Johnny recorded two singles. These songs were to become among his most popular all-time greatest hits: "Wonderful, Wonderful" and "It's Not For Me To Say." Subsequently, MGM Studios signed Johnny to sing "It's Not For Me To Say" in the film Lizzie . He played a tavern piano bar singer. In 1958, Johnny made another motion picture appearance. This time it was for 20th Century Fox in A Certain Smile. In this movie, he sang the title song playing himself in an elegant nightclub scene. Since then, Johnny's voice has been used in countless Hollywood movies for theme songs, background music and to enhance a particular setting or segment.

"Wonderful, Wonderful" and "It's Not For Me To Say" reached their peaks on the BILLBOARD pop chart in July of 1957. These successes were followed by the monumental single "Chances Are" which became Johnny's first #1 hit.

In June of 1957, Johnny appeared on the Ed Sullivan Show where he was introduced to the record buying public and became a national celebrity and household name. Columbia Records continued to release albums of Johnny singing beautiful and romantic ballads, classic standards and the best songs from Broadway musicals. These albums, like the singles, became immediate successes with sales in the millions. It was not uncommon for Johnny to have as many as four albums on the BILLBOARD Top Albums chart at the same time. In late 1959, Johnny recorded another song that became synonymous with the name of Johnny Mathis, the Erroll Garner composition, "Misty".

Johnny's accomplishments are numerous and varied. He holds many records and has set many precedents in the music industry. In 1958, two years after being signed by Columbia Records, Johnny's Greatest Hits was released. It began a "Greatest Hits" tradition copied by every record company since then. Johnny's Greatest Hits went on to become one of the most popular albums of all time and spent an unprecedented 490 continuous weeks (almost ten years) on the BILLBOARD Top Albums Chart. This record has been noted in the GUINNESS BOOK OF WORLD RECORDS.

At one point in his career, according to record historian Joel Whitburn, Johnny was one of only five recording artists to have Top 40 Hits spanning each of his first four decades as a recording artist. Amazingly, his second #1 Hit Single, "Too Much, Too Little, Too Late" (recorded with Deniece Williams), came almost 21 years after his very first #1 Hit Single, "Chances Are".

Johnny has been honored to make several appearances before various heads of state. Starting in June of 1973, he sang at a State Dinner held in honor of the President of Liberia. In 1978, Johnny sang for the British Royal Family at A Command Performance held at The London Palladium. He performed for President and Mrs. Reagan at the State Dinner held in honor of the Prime Minister of Japan in April of 1987. Four years later in April of 1991, he sang for President and Mrs. Bush in honor of the President of Nicaragua. Most recently, in May of 1994, Johnny sang for President and Mrs. Clinton (along with the other five living First Ladies) at a very special First Ladies Tribute.

He has also been honored by entertainment heads of state. In June of 1972, he was awarded his own star on the famous Hollywood Walk of Fame. He has participated in the Academy Awards presentation many times to sing the song nominated in the "Best Song" category.

Johnny has received four Grammy nominations. The first was for "Misty" in 1960 in the category of Best Male Vocal Performance - Single Record or Track. The second was in 1992 for "In a Sentimental Mood / Mathis Sings Ellington" in the category of Best Traditional Pop Performance. He also was nominated in 2006 for "Isn't it Romantic" in the category of Best Traditional Pop Vocal Album.

Johnny has been inducted into the Grammy Hall of Fame two times so far. In 1998, he made the famous Hall's list with "Chances Are" (Columbia Traditional Pop Single 1957). In 2002 he made the list again with "Misty" (Columbia Traditional Pop single 1959). Most impressive of all is his 2003 Lifetime Achievement Award by the Academy of Recording Arts and Sciences.

In 2004 he sang "Over the Rainbow" with Ray Charles on Mr. Charles' "Genius Loves Company". (Johnny was very honored that Mr. Charles requested the song be played at his memorial service.) Also in 2004, Johnny recorded "Isn't It Romantic" a standards CD that was released in February 2005.

2006 marked Johnny's 50th anniversary as a recording star and was very busy for him. "Johnny Mathis – Gold: A 50th Anniversary Celebration" and "A 50th Christmas Celebration" were both released and PBS taped a special called "Wonderful, Wonderful". The PBS special was later released on DVD as "Johnny Mathis – Gold: A 50th Anniversary Celebration". 2006 also marked the year that he was honored with receiving the Society of Singers coveted Ella Award.

2010 was a special year for Johnny as it marked his first foray into classic country music. The Grammy nominated "Let It Be Me – Mathis In Nashville" was released in September. Vince Gil provides beautiful background vocals for "Loving Arms" and Alison Krauss is wonderful as she sings with Johnny on the song "Let It Be Me."

The Grammy's were held in Los Angeles in 2011, "Let It Be Me – Mathis In Nashville" didn't win, but Johnny was so appreciative that his work was recognized once again.

In his free time, Johnny loves to golf. He plays golf almost every day when he's not traveling and has sung at many golf banquets such as the Ryder Cup. In 1985 and 1986, Johnny hosted his own golf tournament, The Johnny Mathis Seniors PGA Classic, which was held in Los Angeles. Johnny has also hosted a charity golf tournament, The Shell / Johnny Mathis Golf Classic, which was held in Belfast, Northern Ireland.

Johnny's other favorite avocation is cooking. He is a gourmet cook who cooks for himself and often others when he's home or traveling. His mother taught him at an early age how to cook up a storm and do it well. He has enjoyed doing so all his life.

Product Details
Let It Be Me: Mathis in Nashville

Let It Be Me: Mathis in Nashville
Johnny Mathis
List Price: $11.98
Price: $11.77 & eligible for FREE Super Saver Shipping on orders over $25. Details

Availability: Usually ships in 24 hours
Ships from and sold by Amazon.com

51 new or used available from $3.13
Average customer review:
(50 customer reviews)
Product Description

For Let It Be Me: Mathis in Nashville, Johnny assembled a handpicked group of the finest musicians in Nashville to record an album that is devoid of modern studio tricks. The tracks which include What a Wonderful World featuring Lane Brody and Let it be me featuring Alison Krauss were recorded live in the studio over the course of a week. The approach to these country standards is sympathetic to the original arrangements, the manner in which the players musically interrelate allows for a refreshing openness and transparency that supports, but never overwhelms the vocal performance. Mathis in Nashville makes the point that sometimes simplicity is the ultimate in sophistication.
Track Listing

What a Wonderful World featuring Lane Brody
Let It Be Me featuring Alison Krauss
Make The World Go Away
Crazy
Southern Nights
You Dont Know Me
Lovin Arms
Shenandoah
We Must Be Lovin Right
I Cant Stop Lovin You
Love Me Tender
Please Help Me Im Falling
What A Wonderful World Christmas Version featuring Lane Brody

Product Details

Amazon Sales Rank: #7572 in Music
Released on: 2010-09-21
Number of discs: 1
Dimensions: .20 pounds

Customer Reviews

Most helpful customer reviews

31 of 31 people found the following review helpful.
5Near perfection
By Chuck Wilson
This is the best Johnny Mathis' album in years, and trust me, I buy them all, day of release. It's always saddened me that he gets so little attention---where is his Kennedy Center Honors?---but that's the world's loss. "JM in Nashville" finds Mathis in fine voice---as silky as ever, but more engaged than I've heard him in a while; I think he's having a good time. Listeners will too.

16 of 16 people found the following review helpful.
5Endless Mathis Magic
By Markus
I am amazed at how youthful and pure Mr. Mathis's voice still is. A fantastic album that I'll listen to over and over.

15 of 15 people found the following review helpful.
5Silky Smooth
By Patty
Johnny Mathis has not released a new CD since May of 2008 and I have been eagerly awaiting his new release. It does not disappoint.
His voice is so pure and sweet on this CD. He sounds effortless yet fully engaged. Buy it and really listen to this man sing. He brings
tears to my eyes.
I agree with another reviewer--where is his Kennedy Center Honor?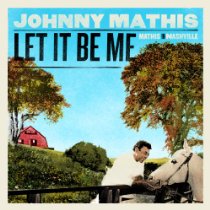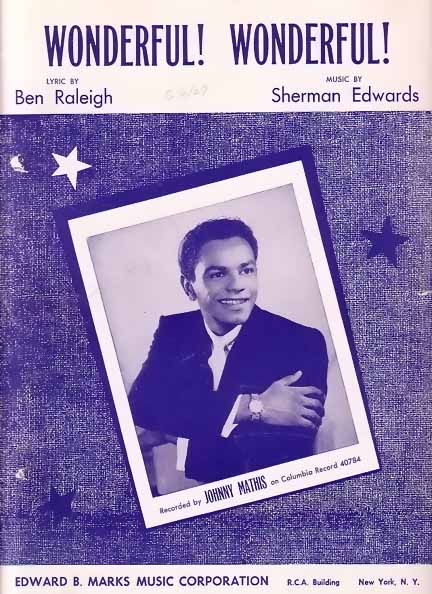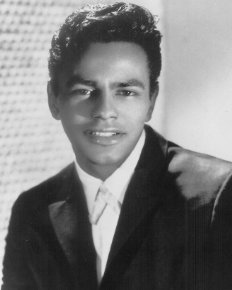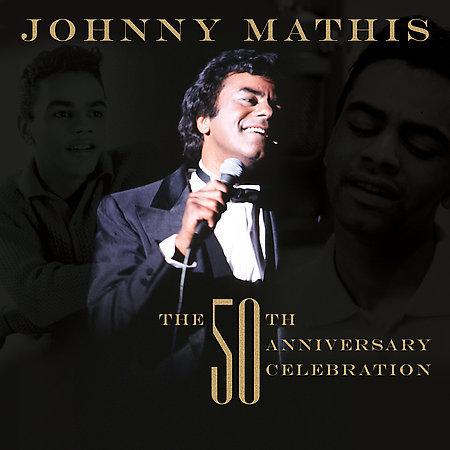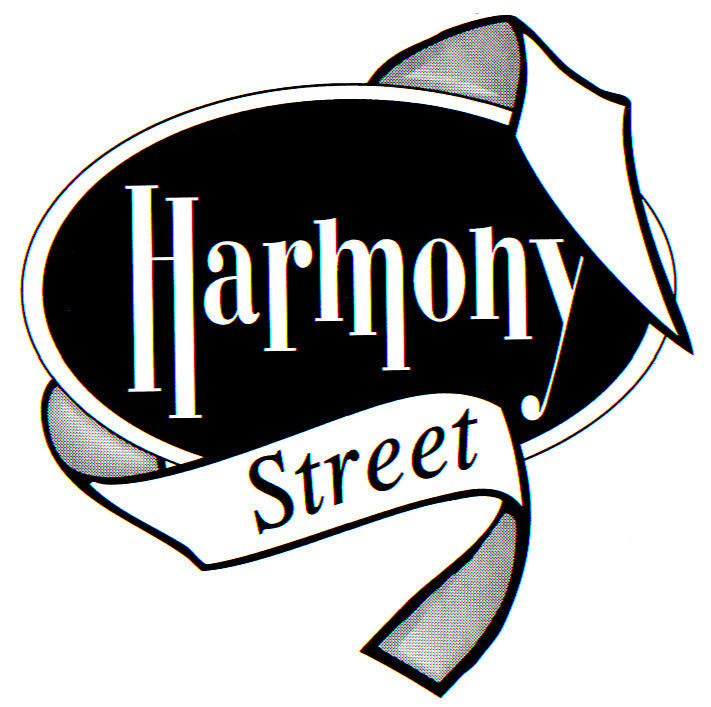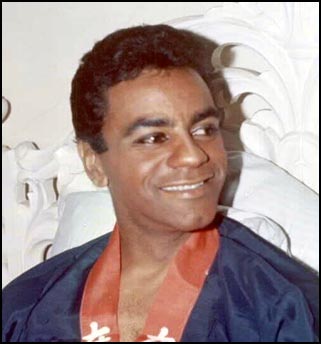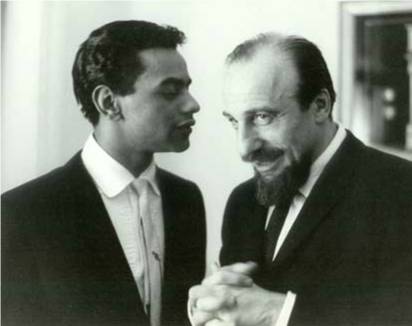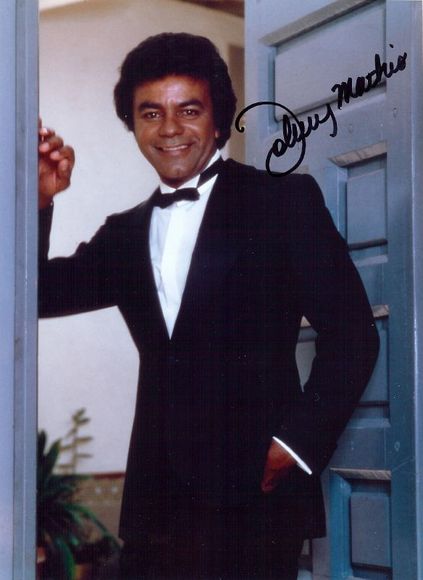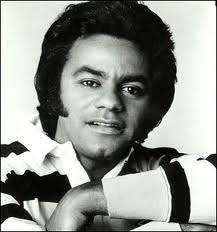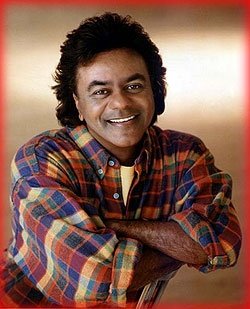 Mike, I am so envious!!! I have always loved Mr. Mathis. His voice is, without a doubt, "one of a kind" Listening to him has always been a special treat. John Claude Gummoe

Mike, great in depth interview. Mathis is a true singing icon.

You know you're an original when your songs are rarely covered by other artists. Sinatra particuarly stayed away from other singers signature songs. I can't think of anyone who covered "Chances Are" or "Wonderful, Wonderful". Joey Magnetico

He's a great talent. A pretty good golfer and as I understand a terrific cook!

Mike thank you for this wonderful interview..

Johnny Mathis is great, love all his songs, Chances Are, Misty- Lee Segura

Congrats on a great interview with a true legend...490 consecuive weeks with a song on the billboardcharts...an achievement certainly worth a post on my page...look for it this week. Donald Riggio ( author of 7 Inch Vinyl )

Thanks for sharing Mike. I saw Johnny perform at the BankAtlantic Center only a few years ago, and that was a real treat, because once he started his show you were instantaneously transformed back to the 50's listening to his velvet voice on a sometimes crackly radio transmission. His life story as he related it to you, and you lead him into, was masterful! Great job Mike - as always. Lew Kovitt

Okay Im in heaven now ... listening to the 12th of Never ♥. Great Interview Mary Ann DeBenedetto

LISTENING TO YOU WITH JOHNNY MATHIS I LOVE JOHNNY SINCE THE BEGINNING Donna Kaplan

My alltime favorite singer. Nothing quite like a Johnny Mathis song. Barb Schilling Zufall

I love Johnny Mathis. A legend in his own time. I can't wait for the 2nd of March to see him in concert! June Armstrong - Lewin

Me encanta Johnny Mathis y sus canciones. Tiene una voz aterciopelada, Tengo sus discos. Leticia Dominguez

The Twelfth of Never is one of my very favorites. Vicki Abellana

He is absolutely 'gay' and he is ABSOLUTELY the GREATEST voice in the world E V E R !!!!!!!!!!!!!! Nick Villa

Il est bien regrétable de ne pas entendre johnnu mathis sur les ondes... il a bercé mes 20 Mireille Giaccordo

Can't wait to see JOHNNY MATHIS in April. Dottie Scher Arochas

With Pam, at her house on the Island in Balboa, their house was called the Mayflower. Ceiling where so high when the fireplace was on you couldn't see the ceilings and we would listen to all your records.... Great Memories of Johnny..... Thank You.....Pat Schilla

I agree, he should get the Kennedy Center Award/ He is one of the all time great singers. LOVE YOU JOHNNY MATHIS! Nathalie Rodriguez Alvarado

Love u Johnny!!!!!!!!!!!!!!!!!!!!!!!! Georgie Varbaria

The interview was amazing! I love every minute and all the wonderful songs sang by you.you are, for sure, the Incomparable Pop legend and my Hero too. We love you. You are THE BEST!!!!!!!!! Please come to sing in Rio de Janeiro. Glorinha Montalvao

Saw him Christime time with my mom and he is still "fabulous"! Sheila Connors

I looove all the songs of Johnny Mathis!!!! He is soooo romantic! Sooo sweet!!!! Soooo lovely!!!! :) Itzel Moctezuma

I will always love the songs that Johnny sang.. great memories!

OH GIRL I WOULD LOVE TO MEET HIM GRRRRRRRRRRRRRRRRRRRRR THIS IS AN AWESOME INTERVIEW W/ALL HIS SONG IT GOES ON ABOUT 2 HRS AND IT WAS AWESOME

I was returning from a cruise and was so tired because on a cruise you don't want to miss a thing so you go 24/7!! I was at a restaurant and the waitress kept looking at the booth behind me and motioning for me to take a look....I didn't until the guy got up...and it was Johnny Mathis!! LOL Linda Barrett

I am speechless he is the greatest singer ever and always be xxxxx Jean Thompson

This was great! I've been a fan of Johnny Mathis ever since he first appeared on the Ed Sullivan Show in 1957. Delores Elaine Hill


If anybody out there loves Johnny Mathis, do not miss listening to an hour or more of entertainment on this facebook page. The music after the interview was just wonderful. Take the time to hear it, you'll love it! Delores Howard

Another great voice from the day. Thank You Kay Lane

Johnny Mathis, Number one on my list. Alfred Roberts

Wonderful! Wonderful! Johnny! Greetings of Chile, South America! Oscar Munoz

I enjoyed every minute of it, what can be better than 2 hours of Johnny? Judith King

This is wonderful - if you love Mathis as I do - you will be so happy to listen for awhile...Shirley Toole Reckling

Thank you for this. I played it during dinner tonight. What a great interview, always have been a big fan of Johnny Mathis, I even named one of my daughters after one of his songs- Gina. Have seen him a number of times in person, had a picture taken with him back stage . I would love to see him again, if he ever plays near here. Never will there ever be another like him. And I agree, a Kennedy Center Honor is long overdue. Roache Dee

Great interview there is not another great singer as him in a tuxedo Marie DiGregorio Vaquer

He is my favorite singer of all time! I think I have all of his albums/CDs. I have been to many of his concerts! Ellen Bator

Johnny Mathis is one of my favorites along with Johnny Hartman..ooh wee! Diane Crigler

‎...hi john-john love you!.....!!!!!! Frarington Hellen

HE'S THE BEST!!! THANK YOU!!!
Gail Bock

My all time favorite.! Louise Edridge

I love you johnnyyyyyyyyyyyyyyyyyyyy wonderful interview Olvia Lacerda

JM = National Treasure - Where is his "Kennedy Center" honor??? Carole Kappeler - Weigel

Wonderful interview, enjoyed listening and learning about Johnny's life :) Ann M. Villanueva

Kennedy Center Honors ... LONG OVERDUE!!!! Jackie Graham

Spend some time watching this video everybody. Well worth it! Delores Howard

Johnny is my luv, his voice is incredible!!! Marlene Yee

Don't miss this interview everybody needs to hear it. Just wonderful! Delores Howard

Johnny Mathis, such an incredible life of accomplishment you have had. You are one of my all time favorite singers. I was privileged to see you in concert twice. I attended your performances on two consecutive nights! The Lord Bless You! Cosette Sodai

Lovely johnny, best singer of all time xx Sandra Skinner

What a voice Johnny Mathis , loved listenining to this interview Bruce Greatorex

One of the Greatest Singers in my time. "Love you Johnny" Anna Pasariello

One of my favorite singers!!! Didn't know what happened to him. Glad he's still singing Evalee Fisher

Johnny Mathis desde os meus 20 anos comecei a gostar de suas belas interpretações, como "Maria", "Tonignt ", "My love for you", Tender is the Night", " Gilberto Duarte da Silva

He just happens to be one of my all-time favs and I too, think he should have the Kennedy honors! your music is a blessing, Johnny! Fran Davis

Johnny Mathis !!! My IDOL !!!!! Your Voice Is Ageless !!!! It Will Always Be Golden !!!!!!! Susan Kirkpatrick

Enjoyed the interview! Rachel Samel - Schneider

Very enjoyable, brought back so many good memories. The Kennedy Center award? Pamela Beirl

Johnny is wonderful. Thank you for the interview. Eileen Lowe

j'adore Johnny MATHIS Marie Ange Datiche

So glad Johnny is as hot as ever. The best singer since Caruso. Rosemarie White

I am speechless he is the greatest singer ever and always be xxxxx Jean Thompson

This was great! I've been a fan of Johnny Mathis ever since he first appeared on the Ed Sullivan Show in 1957. Delores Elaine Hill



SOME GREAT COMMENTS
BY
JOHNNY'S LOVING FANS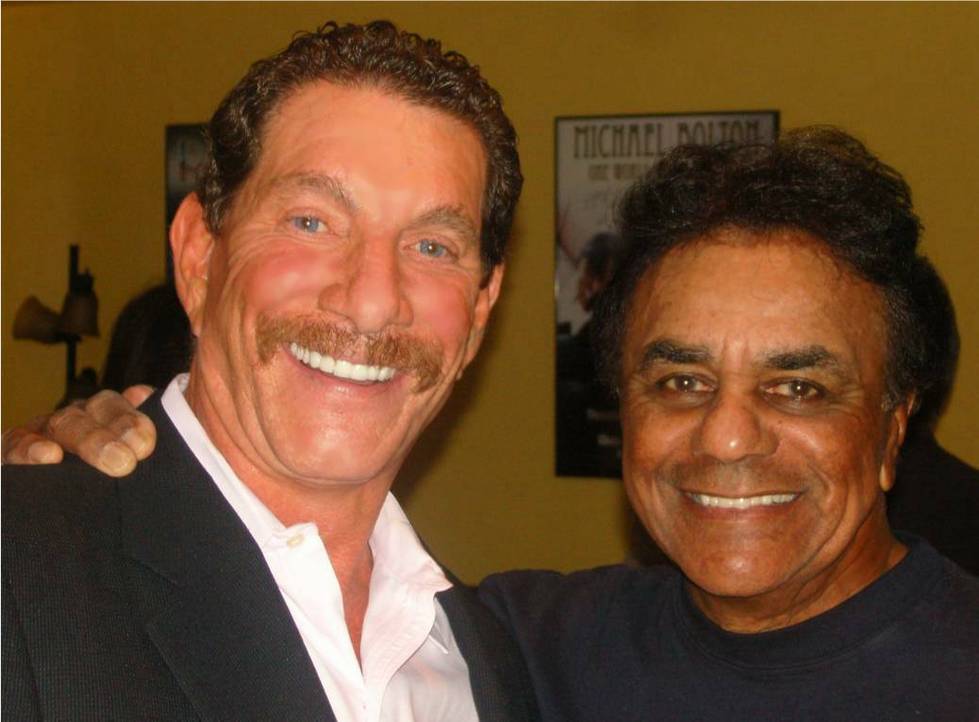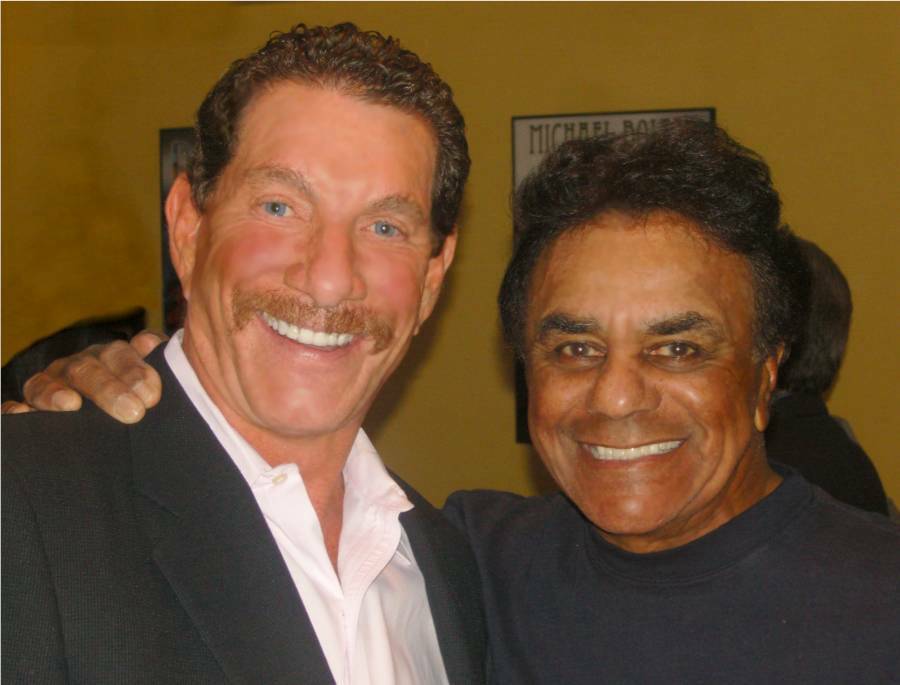 Michael
and
Johnny